10 avril 2012
2
10
/

04
/

avril
/

2012
18:08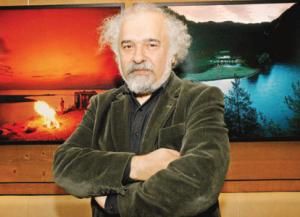 Ragip Zarakolu was released from prison today pending trial along with 14 other suspects. He was taken into custody on Oct. 28, 2011, during a large-scale manhunt in Istanbul against Kurdish and human rights activists.
Professor Büşra Ersanlı and forty one people were also arrested around the same time under what is known as the Democratic Society Congress (Koma Civaken Kurdistan – KCK) operation that has been under way since 2009, leading to several hundred, some say over 1,000, arrests and trials. Deniz Zarakolu, an academic and translator, was also arrested under anti-terror legislation after giving a lecture at the Political Science Academy of the pro-Kurdish Peace and Democracy (BDP) opposition party. He was moved to Metris prison where his father, Ragip Zarakolu, is currently being held. Several other scholars linked to the Academy have also been arrested under anti-terror legislation, including Ayşe Berktay. Berktay, a scholar, author and woman's activist has been held on pre-trial detention since October 2011 and a formal indictment is yet to be issued.
On 19 March 2012, Istanbul Public Prosecutor Adnan Çimen issued an indictment charging Professor Ersanlı with 'leading an illegal organisation' and publisher Zarakolu with 'aiding and abetting an illegal organisation'. The prosecutor has demanded between 15 and 22.5 years for Ersanlı and 7.5 and 15 years for Zarakolu. The 2,400-page indictment was sent to the Istanbul 15th High Criminal Court and includes a total of 193 defendants, 147 of whom are currently under detention.